Urban Renewal of Local Downtown Streetscape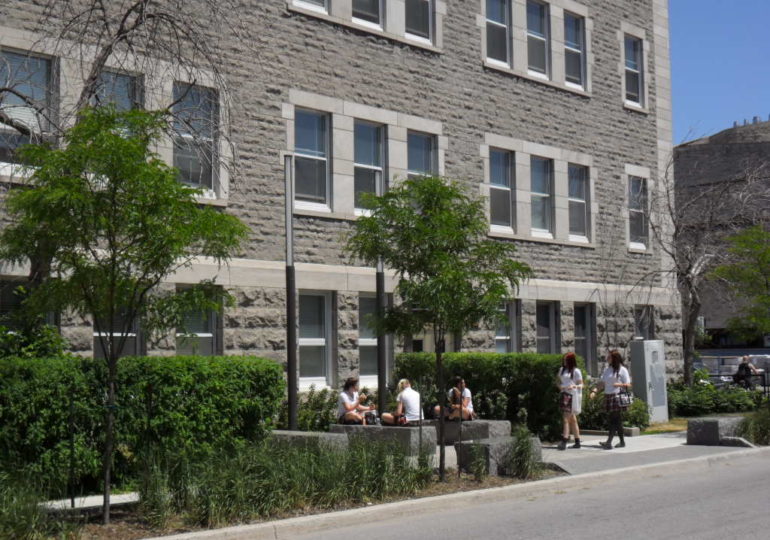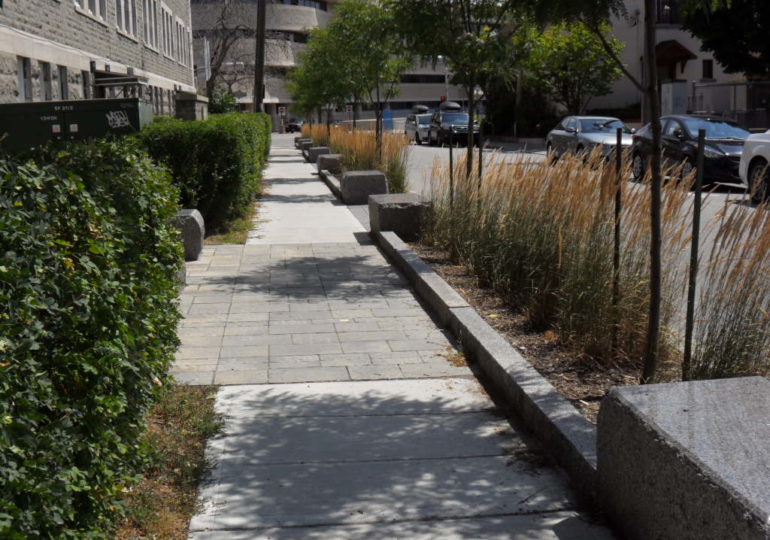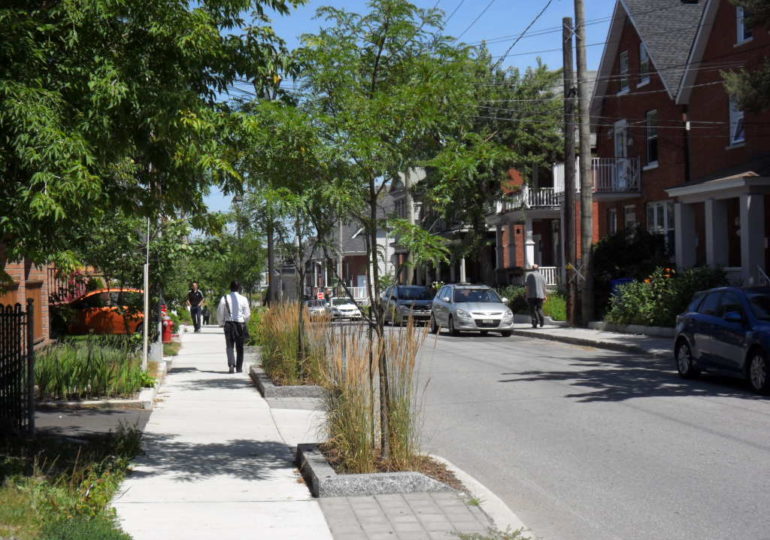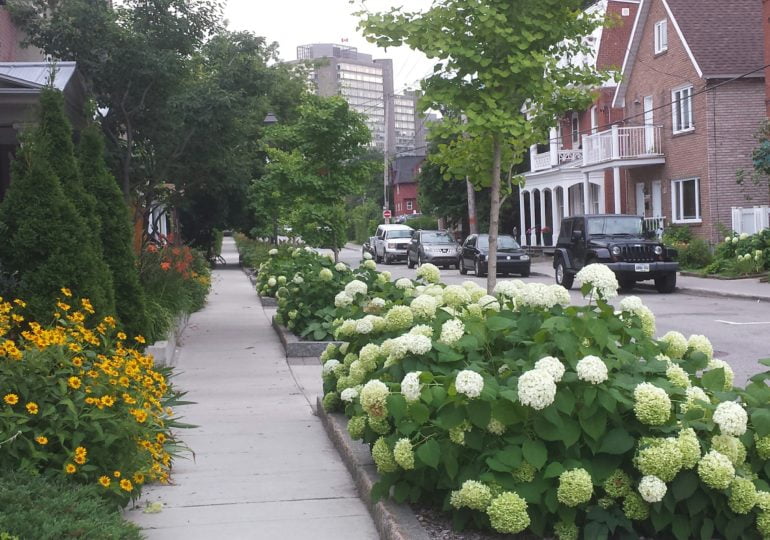 In 2011, the design team led by DMAP Inc. in collaboration with the multidisciplinary firm "Lemay-DAA" from Montreal and Pageau Morel, Electrical Engineers and Lighting was retained to rehabilitate this historically significant residential sector called "Quartier du Musée" located in the downtown core of the former City of Hull (now City of Gatineau) next to the Canadian Museum of History.
The experienced team was able to set forth a design approach in complete harmony with the built environment and its historical references. 
The recently constructed streetscape provides a renewed sense of place to users and residents alike by means of durable, aesthetic, functional and safe landscape design with a distinct visual signature.
Goal and Objectives
Improve the aesthetics and functional aspects of the pedestrian sidewalks,

Design concept in keeping with the narrow sidewalk widths and the ongoing snow removal program,

Develop a thematic streetscape that highlights the historical character of this unique urban sector

Develop a comfortable streetscape that includes appropriate surfacings, durable exterior furniture, landscape elements that improves the safety aspects of the pedestrians, adequate soil quantity to ensure healthy plantings on the long term, 

Ensure the coordination between all parties including public utilities such as (Hydro-Québec and Bell) and the City of Gatineau project managers and staff.
Mandate
Here is a summary of the professional services rendered in landscape architecture, urban design, and electrical engineering and lighting in compliance with the City requirements:
General overview study and assessment report, 

Evaluation of existing lighting system and the provision of creative solutions for the improvement of the street lighting,

Overall and detailed design concept plans for the entire pedestrian network,

Project meetings, minutes and subsequent site supervision documentation,

Presentation documents, including an overall plan and 3D illustrations of the proposed works

Preparation of plans, specifications, construction details, tender documents and cost estimates,

Site supervision including review of shop drawings and preparation of inspection reports,

As-Built drawings.
Prime Consultant
Denis Massie, architecte paysagiste inc. (DMAP INC.)
Landscape Architecture and Urban Design 
In Collaboration with :
Groupe IBI / DAA Inc. – (now Lemay)
Landscape Architecture and Urban Design 
Sub-Consultant
PageauMorel et associés inc., Gatineau, Québec
Electrical Engineering and Roadway Lighting 
Site Location
Champlain, Notre-Dame-de-l'Ile, Élizabeth Bruyère et Laval Streets
Downtown Gatineau (Hull Sector), Québec
Client
City of Gatineau
Engineering Department
Urban Planning and Sustainable Development 
Construction Date
2011-2015
Budget of Landscape Development and Street Lighting Works
Approx. 2,000,000.00 $